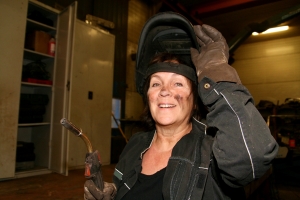 What is life planning? Life planning is all about making sound decisions and deciding what you want to be when you grow up. It includes assessing your interests, exploring career options, using labor market information and making career decisions. On Cape Cod and the Islands we have many choices but the first place to start is by charting your course or coming up with a plan.
Career decision making is probably one of the most important decisions you will ever make. This decision should not be made lightly. Careful thought, research and consideration should be made before making a decision. There are seven steps to sound decision making. These seven steps can help you decide what to wear in the morning, what car you would like to buy all the way to deciding what career would most interest you.
Before deciding on a career you must complete the following steps:
Evaluate your skills, interests and abilities
Decide on your work values
Use the 7 step process to choose a career
How do you evaluate your skills, interests and abilities?
The following links bring you to several online assessment tools that can help you understand yourself and what you like to do.
What ideals and core beliefs are most important to you? What motivates you to work hard?
You will most likely to be comfortable and thrive in a work environment that is compatible with your own values. Difficulties may arise if you find yourself in conflict with a work situation or environment that conflicts with your values. Here are links to sites that can help you discover your core values:
Core Values Exercise – a PDF that helps you evaluate 150 key values The Core Values Exercise
Identify Personal Interests, Skills and Values – a Self-assessment tool that is a foundation for career decision making, planning and action. Assessing and understanding your interests, skills and values is the first step in identifying the career path that is right for you. The Self Assessment Tool
Read the entire article about Choosing a Career at this link.
1. Assess yourself – Each individual has different goals, talents, interests, and values. In other words, there are certain careers each individual should not pursue and others where they'd excel and be satisfied.
2. Make a list of potential occupations– After conducting some self-assessment, it should be apparent the types of careers you should pursue. It is not possible to pursue each one, so the list should be used to determine where to begin your career search.
3. Explore the options – Learn about each potential career after narrowing your list. Be sure to learn about educational or training requirements, job duties, employment outlook, annual earnings, and promotion opportunities. Information can be obtained from the Internet, but try to meet with a professional in each field to obtain in-depth details about each profession.
4. Narrow down your list – Eliminate careers that no longer interest you after thoroughly reviewing each one.
5. Set goals – After your list has been narrowed, establish attainable goals. You should be informed enough to establish short and long term goals. Typically, short-term goals can be met between 1-3 years and long-term between 3-5 years.
6. Create a career action plan – Once you've established career goals, begin developing a career action plan consisting of goals and specific steps to reach them.
7. Obtain training – Obtaining required career training will probably consume the majority of your time and efforts as you pursue a career.
Didn't Find Your Answer? Maybe the Career Center can help
Please don't hesitate to contact us and we will be happy to help you find the answers to your questions!